In 2022 I became the recipient of the Inaugural In Plain Sight Commission at King's Inns and The Bar of Ireland. The initiative was developed to celebrate the achievements and enhance the visibility of women in the field of law that have demonstrated significant leadership, influence and contribution to legal practice and education.
The first commission is a double portrait to celebrate the lives and achievements of Frances Kyle and Averil Deverell, the first two women to be called to The Bar in Ireland and the UK in 1921.
I am truly grateful and honoured to have been awarded the opportunity to highlight the achievements of Frances Kyle and Averil Deverell. They blazed a trail for women against the backdrop of the struggle for women's rights and during a volatile period of Irish history. I hope that bringing a new focus to their lives and legacy will encourage the women of today interested in pursuing a career in law.
Susan Ahern BL and Aoife Farrelly BL Talk About The Commission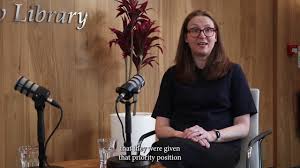 Mary Griffin – CEO & Under Treasurer King's Inns, His Honour Judge Dara Hayes – Judge of the Circuit Court and Renate Ní Uigín – Librarian King's Inns discuss the purpose of the portrait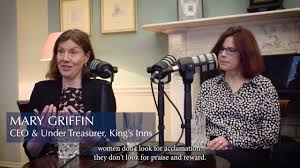 Follow the link below to hear an interview with me where I talk about the process of the commission and my experience of making the double portrait of Frances Kyle and Averil Deverell.
Artist Emma Stroude In Conversation – In Plain Sight Commission The Bar Of Ireland